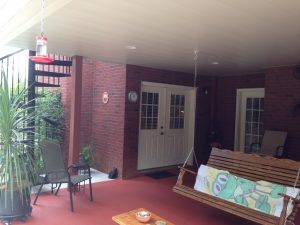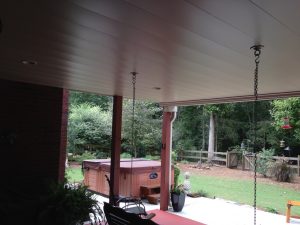 What's a Southern porch without a swing? People of all ages love the gentle rock of a porch swing. On smaller decks, they are a simple way to create a seating area without cluttering the space with too much furniture. On larger decks, they not only provide a seating space, but can even help break up the design of a space and give it more visual interest.
At SEUD, we've installed many under decks with porch swings in the design. Similar to how we install swing mounts, we being by blocking in between the joists to give a permanent mounting surface. From there, we drop a mount through the panel, seal it from inside, and finish the outside with a small trim piece and eye hook. These will hold anything from single-seater hammock swings all the way to hanging beds.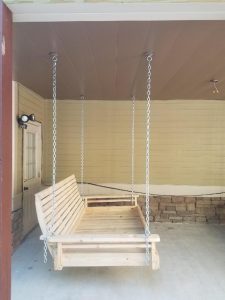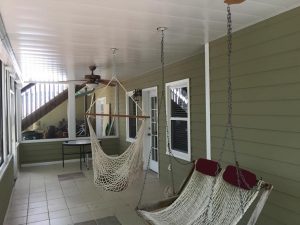 One thing to note is that panels with swing mounts installed in them cannot be removed like the rest of the panels in the system, but adjacent panels are not affected and can still be accessed for maintenance when the time comes.
Give us a call with any questions you might have if you're considering a swing in your underdeck design. We'll be sure to make your deck a place that feels like home, no matter what you have in mind!!