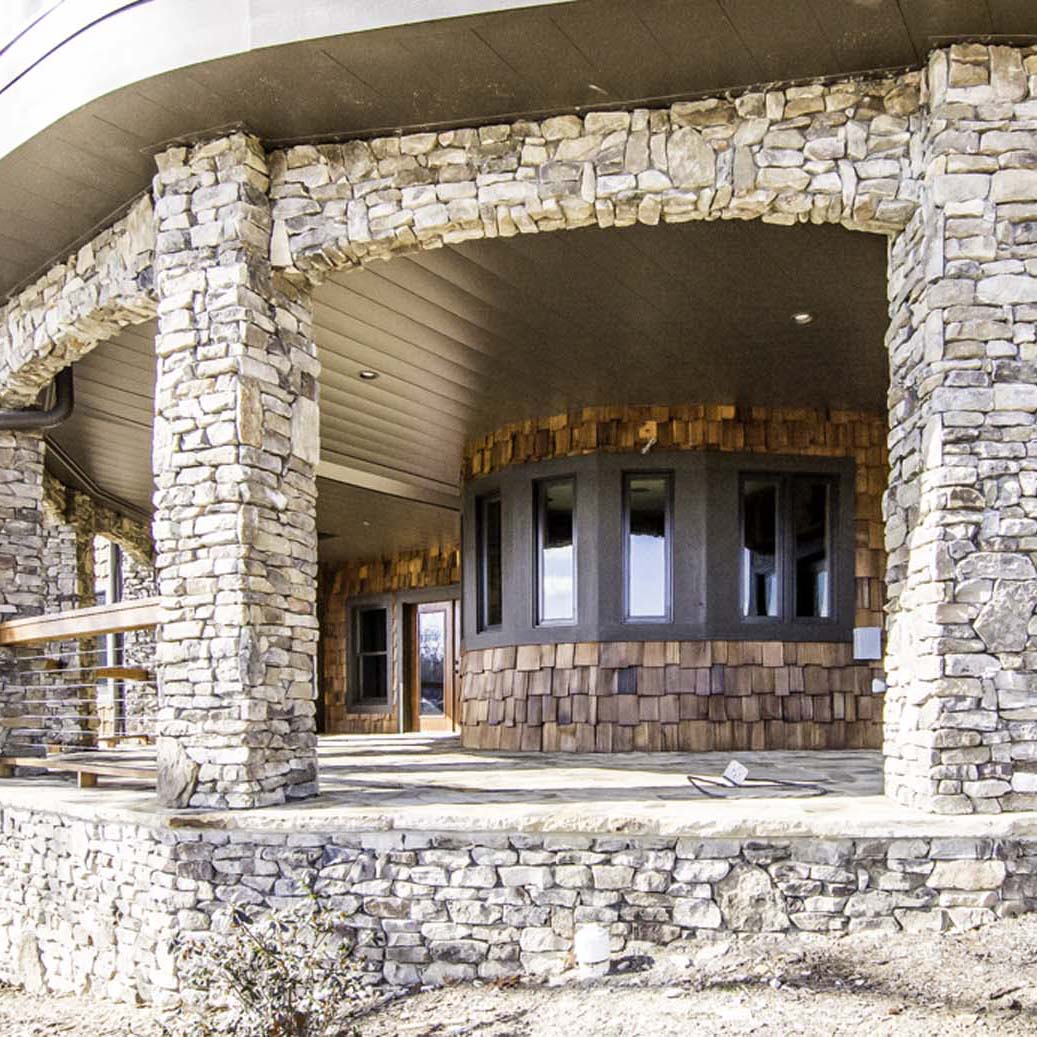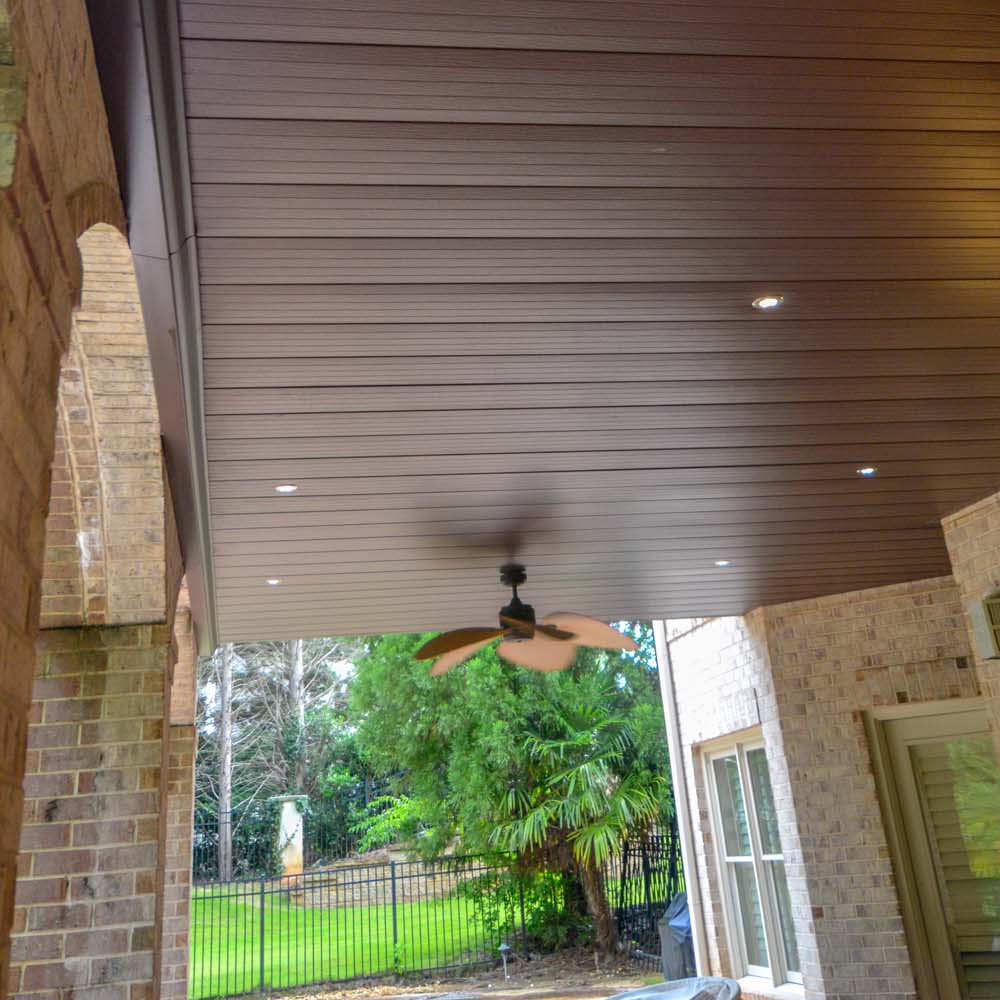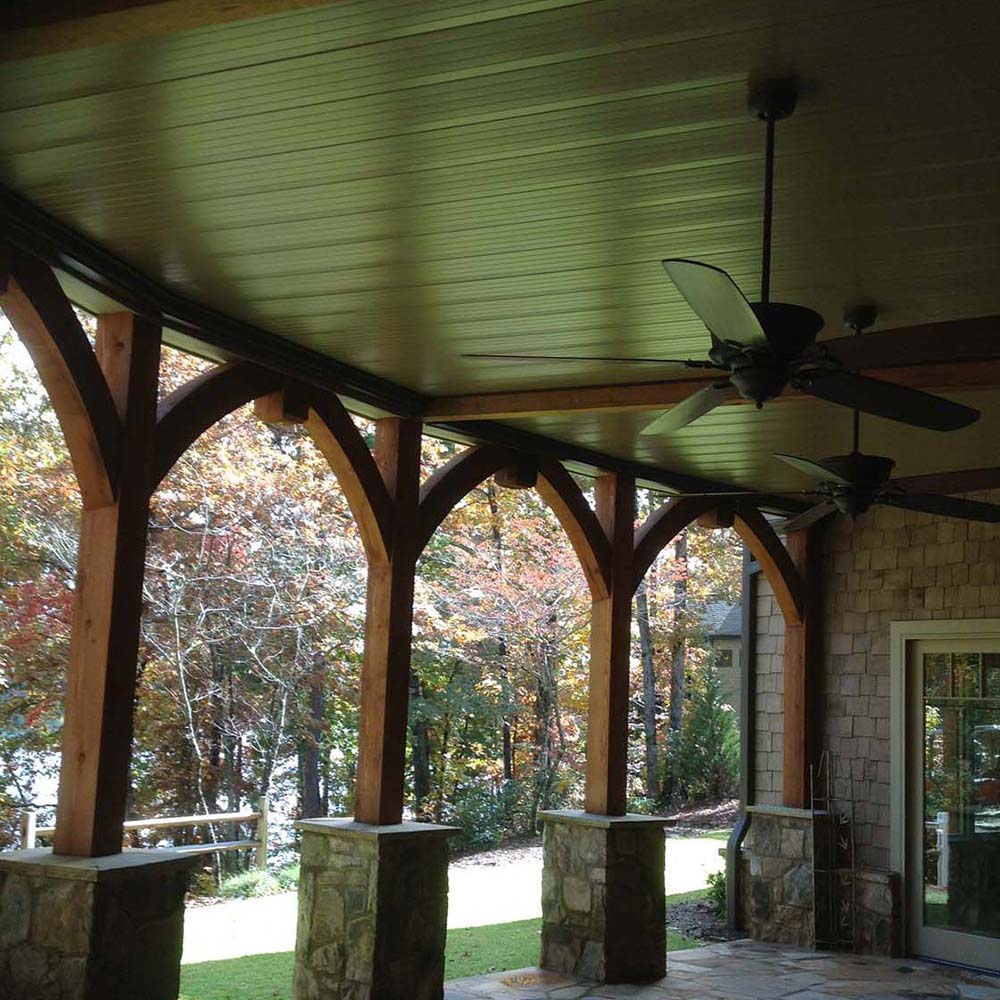 Southeastern Underdeck is your source for under deck rain carrying systems.
We have multiple options to fit any budget and design.
Our unique product line is designed to create a dry usable space under your elevated deck. In addition to a dry space we can create the soothing ambiance you want with our dimmable LED lighting products or a pest free area with our screen product.
Call to today and we will work with you to design the deck of your dreams.
Our products and services combine to provide you with the perfect patio area for your family to enjoy year round.
WHAT MAKES SOUTHEASTERN DIFFERENT
We have options for every taste & budget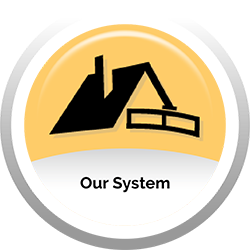 Your custom underdeck system is created by you and our design consultant. Our team will then build your underdeck and install based on your selections.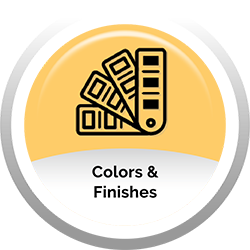 Our classic underdeck panel is available in over 27 colors and offers a smooth, flat appearance.
You can also upgrade to a beadboard or wood grain embossed finish.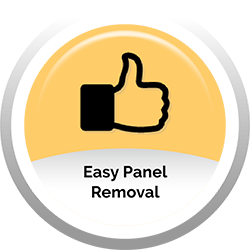 The patented underdeck system is designed so that any panel may be removed for ease of access. Our underdeck is an all aluminum system.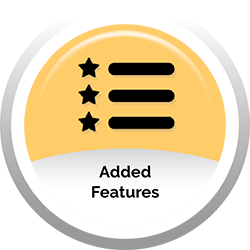 Add on features include low voltage LED lights, speakers, ceiling fans, swing hooks, and screen systems.
CALL US TODAY FOR YOUR FREE ESTIMATE     678-765-7686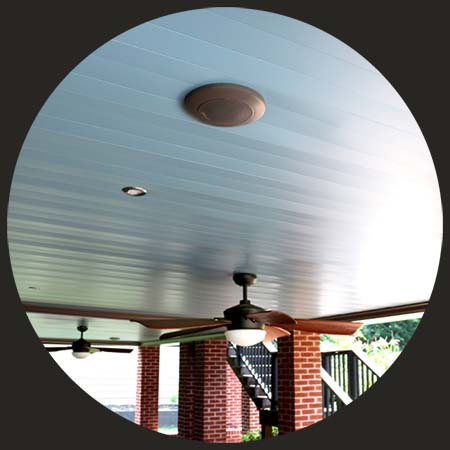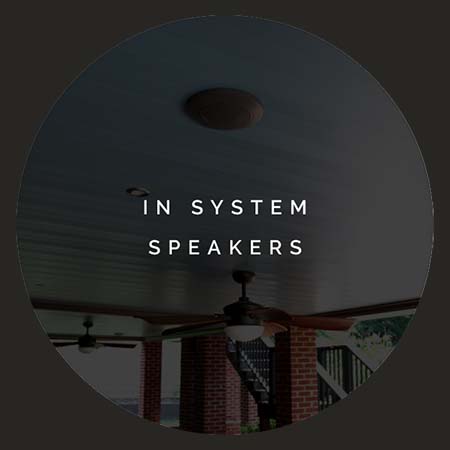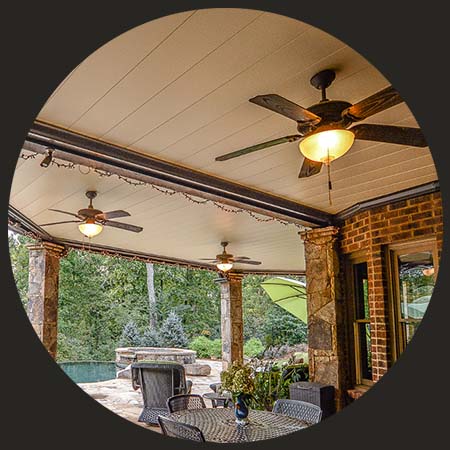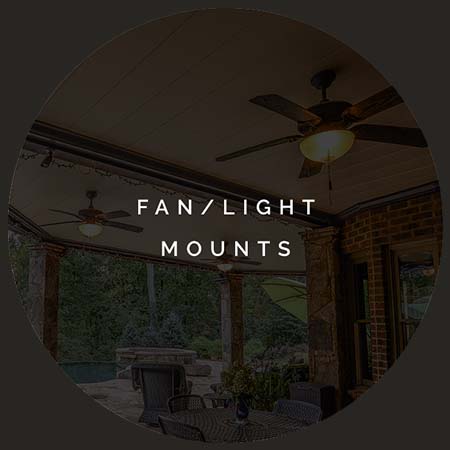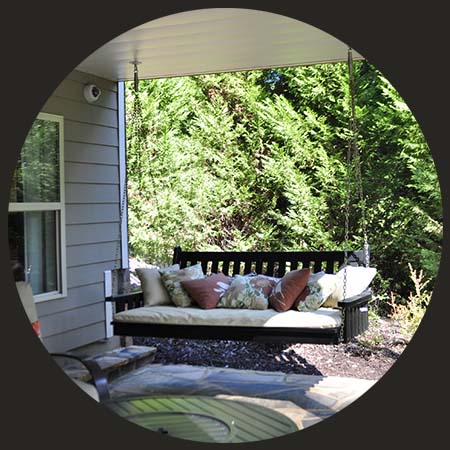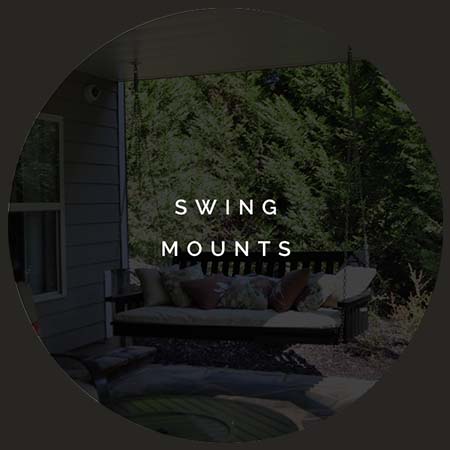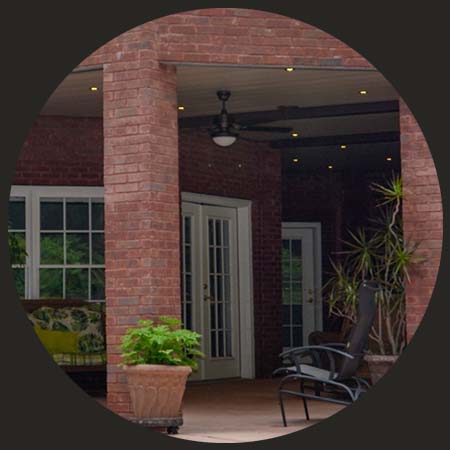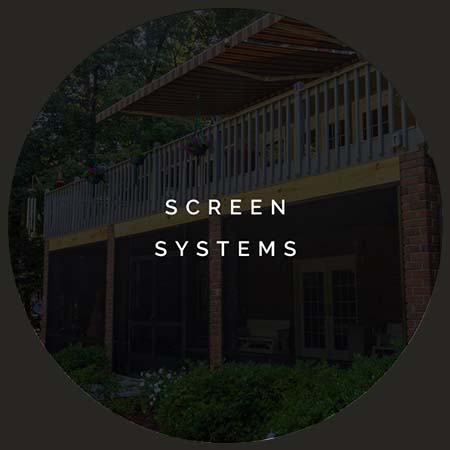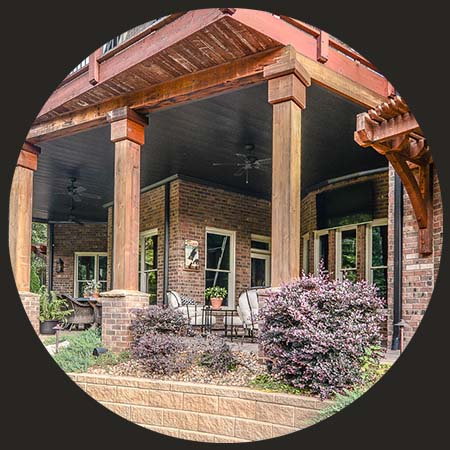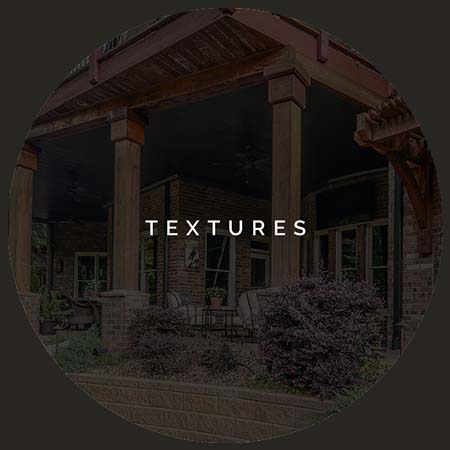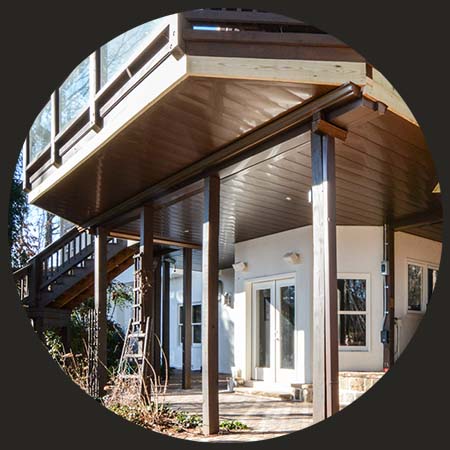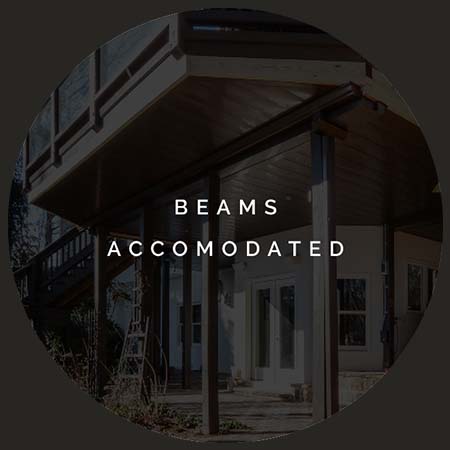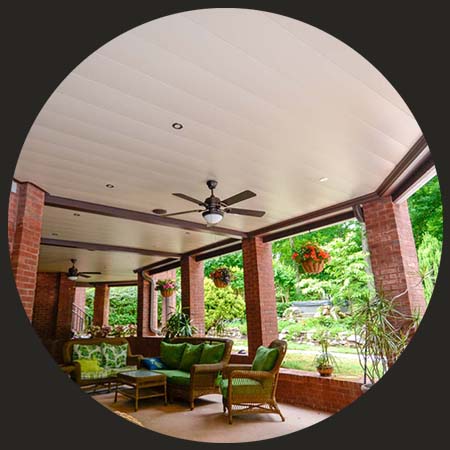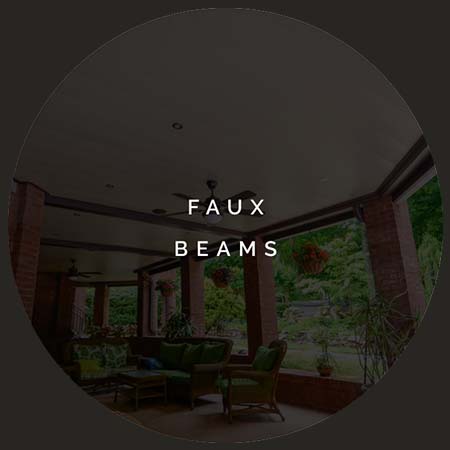 CALL US TODAY FOR YOUR FREE ESTIMATE     678-765-7686
The estimate process was very easy with no pressure. The salesman was very responsive to my emails and questions. The installers showed up on time and completed the job in one day. They were very easy to work with and performed a neat well installed system. They cleaned up very thoroughly before leaving. There have been no post install issues and the system performs as expected.
-Dick, Customer
We have a 3 story town home with Patios off the Master Bedroom on the third floor and a patio off the kitchen just below the upper one. Southeastern Underdeck did a great job, arrived on time and completed the job in less than 5 hours. They did have to come a few days after we were told, but this was due to all the rains we were having in the Atlanta area. Heath also honored a quote that he had given us four months prior.
-Ann, Customer
[fts_instagram instagram_id=1426933296 access_token=1426933296.da06fb6.bc119de6b7524750890b559e39531be4 pics_count=1 type=user profile_wrap=no super_gallery=yes columns=1 force_columns=no space_between_photos=1px icon_size=65px hide_date_likes_comments=no]
[fts_facebook type=page id=164149253318 access_token=EAAP9hArvboQBAFXZAIJzB5eZAEPqISyXVf4FBfZBZB164RHn2vZCgTvA4ZBrfTMeICaGp1OVMNQIhvH7HOQqPzgwUNH7ZBQnGErTmiBCcZBFwEgfFxvYd4ZBneViHub7FtGqCWzvImzujvHFvIUWAxa85jYFjFvBt84VZAl0SvSXxIegZDZD posts=1 description=no posts_displayed=page_only]