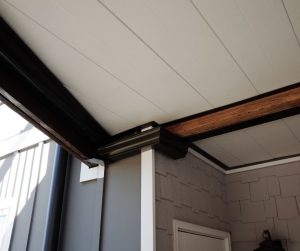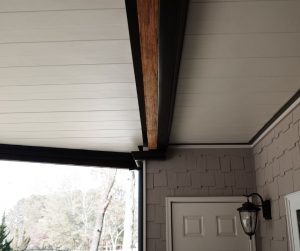 When your deck is built with drop beams or multiple sections, one thing to consider is how to get each section to drain separately.
This project has a drop beam just a few feet away from the exterior wall of the house, but the beam is too low to drop the whole system beneath it. Our install crew solved the problem by giving this section its own gutter, wrapping an extension to the closest corner of the outer band fo the deck, and building a small outlet to release what little water this section will catch.
Different scenarios call for different solutions. Our sales staff and install crews are second to none when it comes to knowledge and expertise to help you think through any challenge with your design.
Give us a call to discuss your project today!!