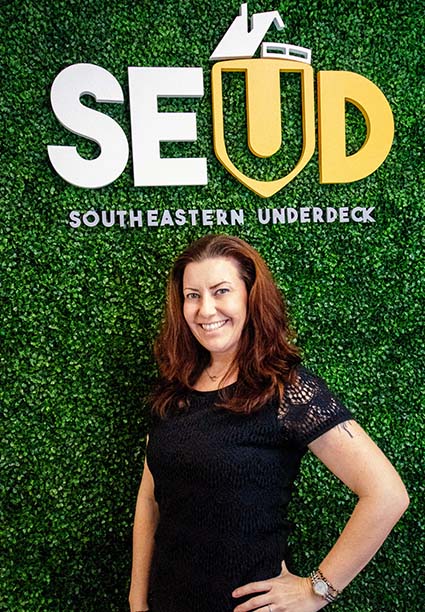 Administrative Sales Support
As our sales support administrator, Michelle loves the relational aspect of her job. She engages with our customers on a daily basis and loves helping people find the best solutions for their outdoor living projects. Every day is an opportunity to learn something new and she enjoys getting to pass that along to the people she encounters in her role at SEUD.
Michelle holds an Associate's Degree in Business Administration and is currently finishing her Bachelor's Degree in Digital Marketing from the University of North Georgia. She hails from England by way of Royal Oak, Michigan and enjoys the outdoors and traveling. Her favorite hiking spots are Black Rock Mountain and Cloudland Canyon, she loves camping whenever she gets the chance. She resides in the Buford area with her husband of 18 years and her two children, where they are active at 12Stone church.