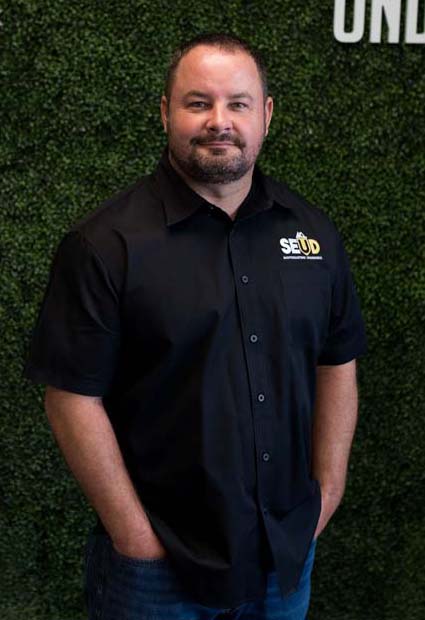 Heath Bowman's passion for helping people create and enjoy more usable space outside their homes has guided his career and led him to found Southeastern Underdeck. With 20 years of experience in metal fabrication and more than 10 years of experience with new product integration, Heath has grown Southeastern Underdeck into one of the top companies in the building industry in the Southeast.
Heath spent the beginning of his career working for MASCO and IBP, two building materials industry leaders. During this early phase of his working life he expanded multiple locations, added new product lines, and developed relationships with vendors.
In 2007, Heath was introduced to an underdeck system and started Southeastern Underdeck. He spent many years trying all the underdeck products he could get his hands on. In the process, he saw what he liked and disliked, and did repairs on many underdecks with problems. Using his knowledge of what worked (and what didn't), Heath developed the Haven Underdeck system (Patent #9187911).
Heath believes the success of Southeastern Underdeck is the result of hard work and the relationships that have been developed through the North American Deck and Railing Association (NADRA), the National Association of the Remodeling Industry, and the National Association of Home Builders. These professional relationships not only introduced Southeastern Underdeck to new customers, but they also forged key partnerships with vendors needed to integrate into the building industry