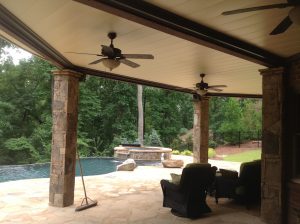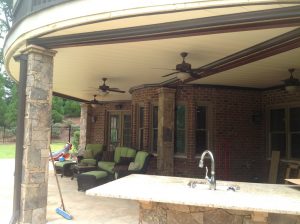 People often ask us if we can install our system on decks that are odd shapes or are broken into sections, and the answer is yes!! Our install teams are experienced with all sizes and shapes of decks, and have creative ways of dealing with any unique space.
When decks are oddly shaped, the gutters often have to run on more edges around the perimeter than rectangular decks. A good way to mask this is to upgrade your trim from flat trim to crown molding trim. This will carry the same gutter profile around the non-functioning edges and create a more cohesive look.
With decks that have different sections, we treat each section as its own system, which often involves considerations of multiple downspout placements. Speak with your sales rep or your install crew for help to determine the best locations for each downspout.
Give us a call today to discuss your project, we look forward to speaking with you!!
SEUD is committed to working safely and responsibly. Click here to read how we are responding to the current situation with COVID-19.