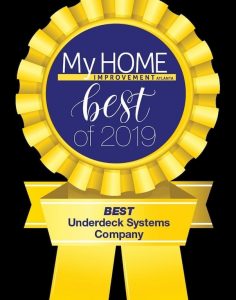 The votes are in for My Home Improvement's Best of Atlanta poll, and our team is thrilled to have won Best Underdeck for the 5th year in a row!!
Thank you for all who voted and for all who have supported us over the years. We are grateful for the chance to serve Atlanta and the Southeast in providing the best in service and quality when it comes to bringing your indoors and outdoors together.
A lot of exciting things are in store for 2020. Give us a call to find out more, and thanks again for choosing Southeastern Underdeck!!
Sincerely,
The SEUD Team