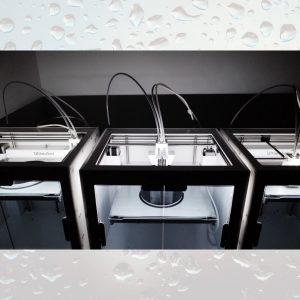 Did you know that Southeastern Underdeck has a whole section of our production facility devoted entirely to 3-D printing? This is where we manufacture our Bluetooth receivers and speaker housings, hand assembled by our team and designed specifically for our system. Why don't we just buy these products off the shelves, you ask? Good question! There are several reasons.
One, by moving production of these accessories in house, we have greater quality control over them. This also means that we don't have to wait on backorders for these cutting edge enhancements, as we run the machines around the clock to ensure that there are plenty in stock and ready to go. It means that troubleshooting is easier because we make them ourselves and can help you learn to use them and address any issues with them should they arise. And finally, it allows us to keep the cost down for you, the end user.
It isn't enough for us to simply provide the bare minimum in underdeck solutions. We strive everyday to find ways solutions that will not only keep your spaces dry, but will also create new and exciting ways for you to enjoy every inch of your home. We are excited for the year ahead, for possibilities to grow, and the opportunities to serve you better. Y'all have a good day Wednesday!!