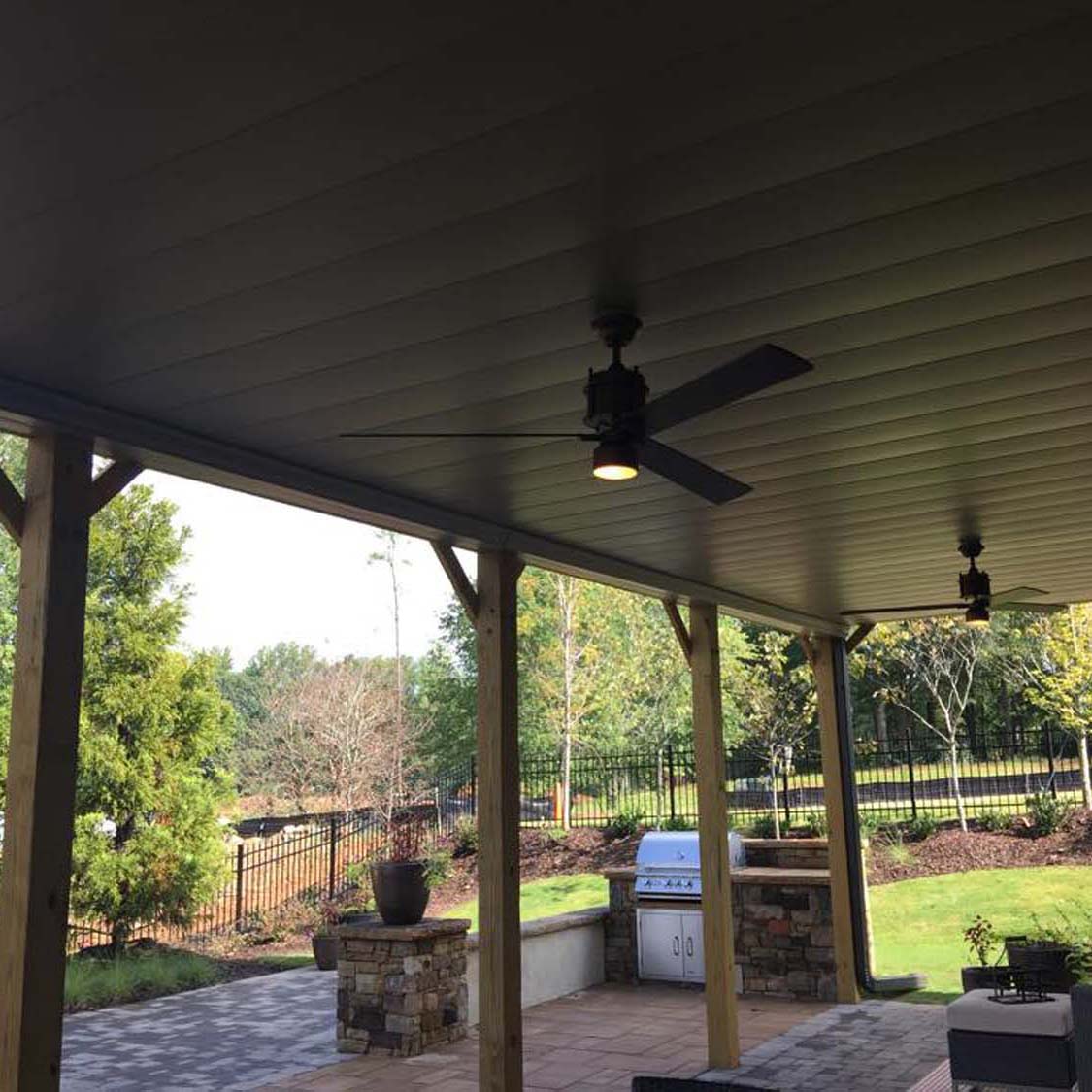 The underdeck system is designed so that any panel may be removed without disturbing the adjacent panels. Our underdeck is an all aluminum construction.
Aluminum is lightweight and strong. Over 27 solid colors are readily available. It will not rust like steel, nor will it become brittle with exposure like vinyl.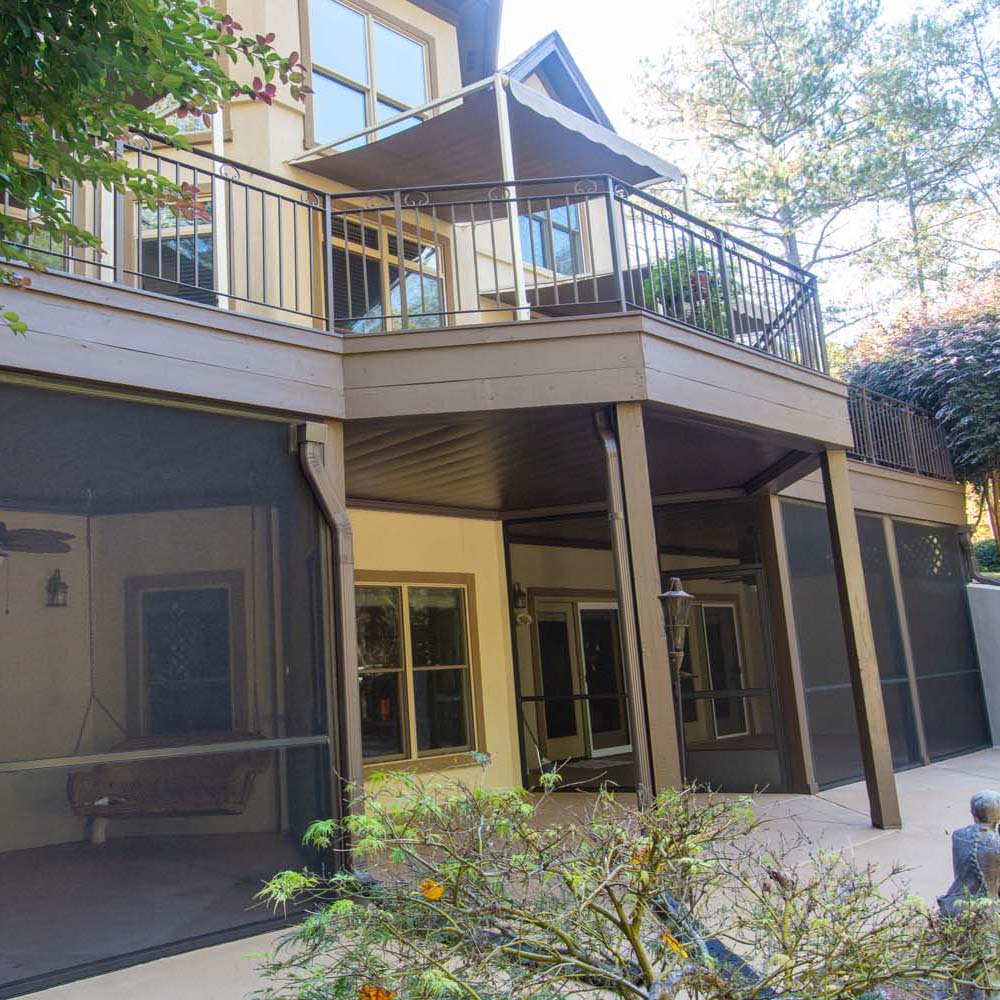 Every major component of the underdeck is manufactured by us to the measurements of your deck.
We have a number of options to make this the space you envision – a member of our design team will walk you through each step.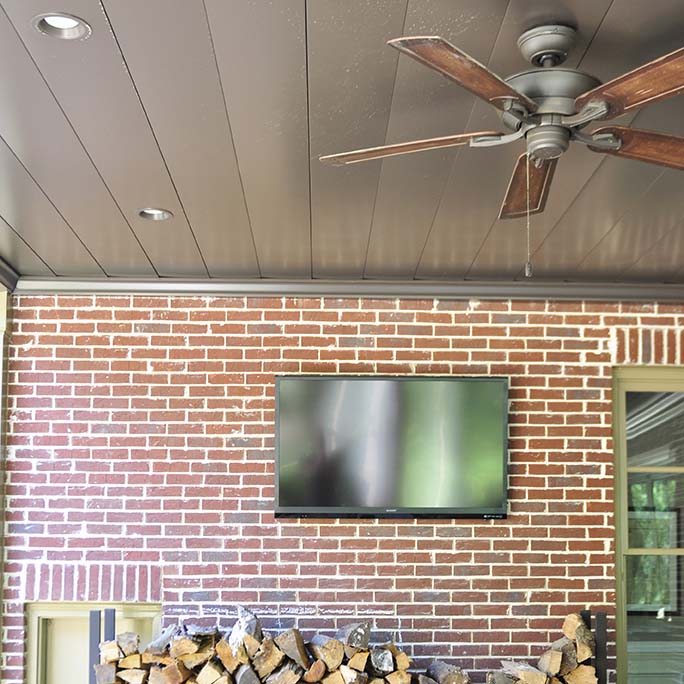 Our Classic Underdeck panels present a smooth, flat finished appearance. You can upgrade to a beadboard or wood grain embossed finish.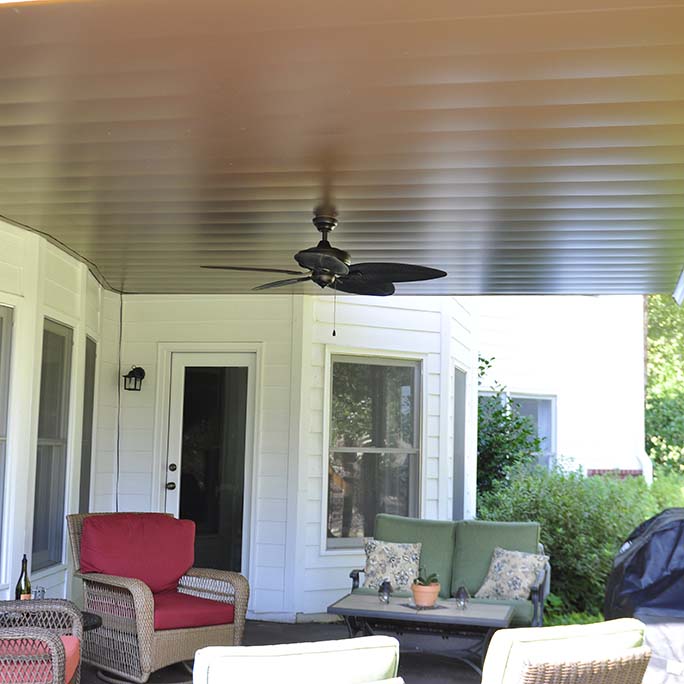 All underdeck systems rely on sloping panels for drainage, but those that use a pitch to the gutter further increase the efficiency of the drainage toward the downspout.
We use a laser level to ensure proper drainage of panel and gutters taking the guess work out of underdecks.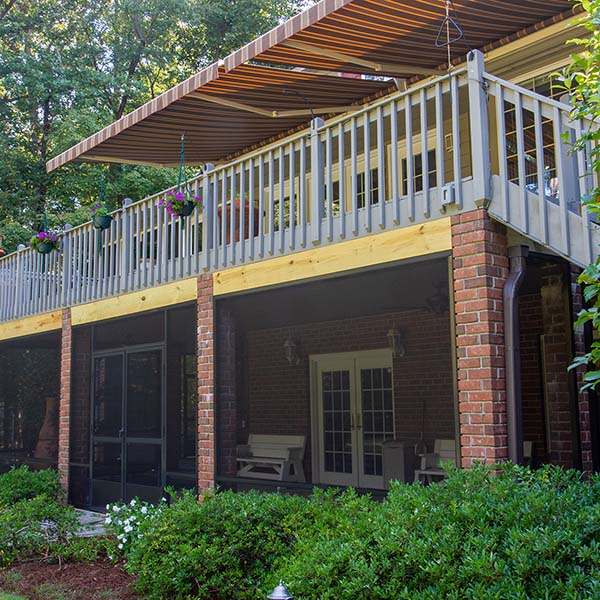 The underdeck system is not attached to a support bar. Our patented support brace allows debris to move freely eliminating blockage.
Another advantage of our brace is that it allows for uneven lumber in your deck preventing any bow or wave on the panels.